MZ2 Moon Ferry
Above is a picture of the filming miniature.
---
I built the computer model in Autodesk 123D design. For reference I used screen grabs, and pictures of the original filming miniature from David Sisson's site.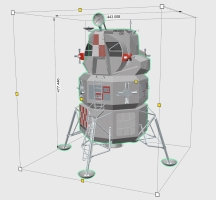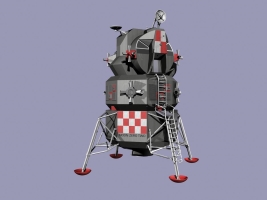 ---
I've finished the basic model, but haven't had any of the parts printed yet.
---
_Main Page_
_CGI Models_
_Models and props_
_Links_
You can email me at tobor@btinternet.com